Organic Pomegranate Seed Oil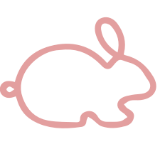 Cruelty-Free Skincare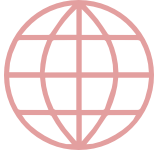 Worldwide Shipping Available
100% Secure Payments
Availability: Out of Stock
Product available with different options
Not tested on animals
No GMO
No Nasty Chemicals
Organic Pomegranate Seed Oil, Cold Pressed 
Punica Granatum
Our certified Organic, 100% pure, unrefined, cold pressed Pomegranate Seed Oil is of the finest quality and comes direct from the fruit trees in Turkey. This beautiful, rich oil has been used for years with its many detox benefits in cosmetic formulations. 
Rich yet lightweight, non greasy and packed full of antioxidants and essential fatty acids for supple, youthful dewy skin.
Appearance
Dark yellow
Odour
Typical subtle Pomegranate scent
Country of Origin
Turkey
Ingredients
100% Pure Cold Pressed Organic Pomegranate Oil
Applications
Skin
Apply a few drops  to achieve dewy, hydrated, supple skin.
Hair
Great for strengthening your hair due to its omega-5 fatty acid content. Run through a few drops in your hair before and after a shower.
Cosmetics
Used in cosmetic formulations for creams, lotions, balms and soap making.
Massage
Excellent as a massage oil when blended with other carrier oils and essential oils.
Please contact us direct for IBC & barrel prices
*Please note, bottles may vary from the photo.
By
CHRISTINE A.
(LONDON, United Kingdom) on 31 Mar 2022 (
Organic Pomegranate Seed Oil
) :
Christine
Light and moisturing with natural smell of pomegrante. Love this oil
Thank you. will be coming for more
Report abuse