Dead Sea Mineral Mud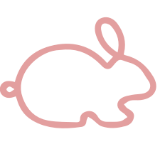 Cruelty-Free Skincare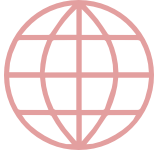 Worldwide Shipping Available
100% Secure Payments
Availability: In Stock
In Stock
Not tested on animals
No GMO
No Nasty Chemicals
Dead Sea Mineral Mud
Pure and Raw
Our finest Dead Sea Mineral mud comes direct from Israel where the Dead Sea has the greatest concentration of minerals than any other Ocean. Packed full of natural minerals, such as Bromides, Iodine, Magnesium, Sodium, Potassium and Calcium. The Dead Sea is one of the most saline areas of water which can provide amazing detoxifying and purifying effects, resulting in smoother, clearer skin which is full of elasticity.
Our Dead Sea Mineral Mud comes packed neatly in 30g aluminium pots. 
Appearance
Dark grey
Odour
Natural Dead Sea Mud Sulphur Odour
Country of Origin
Israel  
Applications
Skin
Perfect as a face mask or on the body, experience the natural detoxifying & purifying elements of the Dead Sea. Apply thinly, rinse with warm water after 10 minutes then apply our favourite natural moisturisers, such as our Organic Unrefined Shea Butter and Organic Cold Pressed Argan Oil.
Cosmetics
This can be used in bath salts, face scrubs, spas and other cosmetic formulations.
*500g-1kg comes in recyclable pouches
*5-25kg comes in recyclable/reusable plastic or metal buckets.
*For larger weights (25KG +), please contact direct.
*Always apply a patch test before use.
By
CHRISTINE A.
(LONDON, United Kingdom) on 31 Mar 2022 (
Dead Sea Mineral Mud
) :
Christine
I have worked with this mask in luxury spa for facials excellent.
Highly recommended thank you
Report abuse